Washington REALTORS® Faculty
All Articles
Michael Schoonover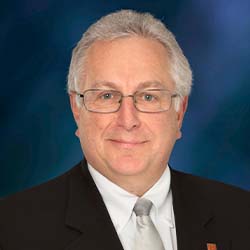 Michael brings 25 plus years of experience in property management, development, acquisitions and sales. As a founding partner of Carleton, Schoonover & Associates, LLC Michael concentrates his practice in the area of commercial real estate, land brokerage and real estate auctions. Having achieved the Accredited Land Consultant designation from the Realtors® Land Institute, Michael is one of approximately 450 ALC's worldwide and 1 of the 5 ALC's in Washington State.
Michael's dedication to his craft has led him to gain national recognition as an instructor and speaker in the areas of land brokerage and marketing, land development, auctioneering and commercial real estate. As an instructor for Washington Realtors® and the Realtors® Land Institute Michael has taught classes around the country and at the National Realtors® Association annual convention.
Michael currently manages his companies, Pacific Northwest Auctions and Pacific Northwest Real Estate Brokers from their offices in Mercer Island, WA. Michael is active on the Board of Washington Realtors® serving on both the Education and Legislative Steering Committees. He also serves as the RLI representative to the National Associations Federal Land Use committee. Locally he is a member of the Washington State Commercial Association of Realtors® serving on the board as the Legislative Director and is a 3-time President of the Washington State Chapter of the Realtors® Land Institute. Michael also is active in the National Auctioneers Association as a member of the education committees AARE (Accredited Auctioneer Real Estate) program and Washington State Auctioneers Association.
Contact Michael at: Phone 425-442-0477 Email mike@pacnwauctions.com
Mail PO Box 146, Hobart WA 98025, Office 7808 SE 128th Street, Suite 128, Mercer Island WA. 98030