Washington REALTORS® Faculty
All Articles
Karene Loman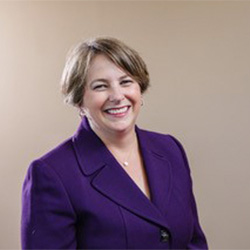 Building relationships while creating ease and comfort has been Karene specialty throughout her diverse career. Karene jokes that she's done everything from flipping burgers at McDonald's to running highly successful marketing and advertising campaigns for national companies, to teaching college level classes. Karene holds a master's degree from Eastern Washington University in Public Relations and Organizational Communications and has completed coursework towards a PhD at Gonzaga University.
As a Realtor, Karene has been helping over 500 families buy and sell homes across Eastern Washington and Northern Idaho. Karene holds the Certified Residential Specialist , At Home With Diversity, C2EX, and SFR designations. When she isn't selling homes, Karene has contributed for years to the growth of her local Board of Realtors as a member of the professional standards, technology, and education committees.
Since 2008, Karene has used her extensive real estate knowledge and combined it with her passion of training, coaching, and mentoring both new and experienced agents. As a licensed instructor in both Washington and Idaho, Karene has turned her focus to imparting her vast knowledge to organizations and individuals so that they may achieve their true potential. Armed with a master's degree in Communications, Karene is able to use her well-honed communication skills and state-of-the-art technology to deliver the message in a way that everyone can understand.