Government Affairs
Washington REALTORS® has a team of advocacy experts working to ensure our members and property owners are represented on the Hill.
Government Affairs
SHARE
All Articles
2022 Fall Business Conference Recap
THANK YOU!
Thank you to all who attended the 2022 WR Fall Business Conference during the week of September 21-23! We also welcomed a record number of first-time attendees at this conference. Our leadership, committee members, and volunteers showed up to successfully conduct association business, provide excellent member input on the future of the association, and network! See below for a summary of events that took place during the conference.

SAVE THE DATE!
The next conference is scheduled April 12-14th at Tulalip Resort & Casino.



RPAC TRUSTEES
WEDNESDAY, SEPTEMBER 21ST

CHAIR'S REPORT:

The RPAC Chair reviewed our 2022 Goals, of those gols, major Investors are at 253/300. RPAC participation is at 23%, with a goal of 18%,the President's Circle has 61, with a goal of 50, and Champions Club has 81 with a goal of 60. WR Champions Club Conference will be held October 11-13th at Hyatt Regency Lake Washington. Speakers were announced and registration ends Sunday 9/25/2022.

Find our 2022 Fall Business Conference Memoriam here

LEGISLATIVE UPDATE:
Washington REALTORS® Government Affairs Director Nathan Gorton provided a recap of the 2022 Primary Election and shared current TV commercials for four REALTOR® candidates paid for by Independent Expenditure funds previously approved by the Trustees. A motion was presented and passed to allocate $15,000 from the RPAC Local General Account to the IE Committee for local IE's. A motion was presented and passed to approve up to $600,00 from the State RPAC Account to the Independent Expenditure Committee for local IE's. Another motion was presented and passed to preapprove up to $5,000 from NAR RPAC to the winner of the 8th Congressional District race post-election as debt reduction. Additionally, a motion was presented and passed to amend the RPAC Bylaws in regard to Chair and Vice Chair positions to state "The RPAC Chair and Vice Chair shall be appointed to one-year terms by the President and President-Elect. To be eligible for the appointment, the individual must have been significantly involved in local, state, or national RPAC." Find the meeting slides here.


RPAC UPDATES:
A motion was presented and passed to approve for NAR to provide funding for Reps. DelBene, Larsen, Newhouse, McMorris Rodgers, Kilmer, Jayapal, Smith, Strickland, and Sen. Murray for the upcoming general election. Also, a motion was presented and passed to approve Nathan Gorton's request for additional IE funding of $350,000 from the State RPAC account. Another motion was presented and passed to approve for NAR to provide additional funding for Reps. Jaime Herrera-Beutler and Dan Newhouse in the primary election. Find the meeting slides here.


LEGISLATIVE STEERING
WEDNESDAY, SEPTEMBER 21ST

GUEST SPEAKERS ON AGENCY PAG:
President Cheri Daniels made a brief announcement regarding the Newest DOL Commissioners. Annie Fitzsimmons (WR's Legal Hotline Attorney) and Eric Johnson (PAG Chair) started the discussion of the Agency PAG appointed by President Cheri Daniels. Annie outlined the lawsuits, regulatory probes, and concerns surrounding Buyer agency, that led to the creation of the Agency PAG. Eric then discussed the process of this PAG, in addition to the draft report. Annie and Eric then took questions from the Leg Steering committee to facilitate a discussion regarding the Agency PAG/report. Find our YouTube series featuring Annie and Eric's discussion on this topic here.



SESSION RECAP & FEDERAL UPDATES:
Lobbyists Bill Clarke, Denny Eliason, Mary Hull-Drury, and Jeanette McKague discussed various updates regarding the housing/real estate legislation to include land use, B&O tax, Landlord/Tenant Law, and Local Association Housing Advocacy, respectively. Zack Rubin-McCarry (Senior Political Representative at National Association of REALTORS®) provided a brief federal legislative update and explained what is to come on the National level.


UNLOCK THE DOOR 2.0 AND MEMBER SURVEY:
Nathan Gorton announced the Unlock the Door 2.0 campaign including a partnership with Amazon which is generously contributing $300,000 to the campaign. Nathan also shared results from the member survey, and announced the Champions Club Conference.


MEMBER INPUT:
Committee members were notified of their committee terms and the process to apply for a WR Committee.



MEMBERSHIP CORE COMMITTEE
THURSDAY, APRIL 21


DEPARTMENT OF DEFENSE
Bryan Tyhuis, NW Department of Defense, Deputy Representative, reported on types of military operations within Washington State and how to coordinate with the communities REALTORS® serve. He went over tools and resources that REALTORS® can use when working with clients.
LEGAL HOTLINE:
Annie Fitzsimmons, WR Legal Hotline Lawyer, discussed the efficiency and quality of questions being submitted through the new legal hotline database. She also reviewed education regarding upcoming forms changes and WA State Real Estate Fair Housing.
COMMITTEE REPORTS:
The committee heard committee reports from Awards, Communications, and Education. Awards reported on the new award process, Education announced new instructors and Communications reported on promoting REALTOR® value to consumers.

EDUCATION:
Heather Long from Pearl Insurance presented on different E&O claim statistics, most frequent claims and how to avoid a claim.
MEMBER INPUT:
Lastly, the committee opened up the meeting for discussion with a lightning round of questions for the gallery, discussing the value of a REALTOR® and Designated Broker engagement.

OPERATIONS CORE COMMITTEE
THURSDAY, APRIL 21
OPERATIONS COMMITTEE:
The committee recommend approval of addition to WR Policy Manual, Section 3.8, Designated Funds, Leadership Development Designated Fund. The annual Contribution Formula – The annual contribution to this fund will be $2.00 per member times the number of members projected for the year of allocation. For the year 2023, the fund shall be seeded with a $300,000 initial transfer from the Operating Reserve Designated Fund. The guidelines for Appropriate Expenditures – Approved uses of this fund will include, at a minimum, the WR Leadership Academy and other appropriate leadership events (i.e., Ignite, NAR L.E.A.D., etc.).
The procedure to Determine Expenditures – Funding requests will be considered any time during the budget cycle. Leadership Fund requests for $5,000 or less may be authorized with the approval of the Vice President of Operations and the Chief Executive Officer. Requests for funding between $5,000 - $25,000 may be authorized with the approval of three of the following: The President, the Vice President of Operations, the Chief Executive Officer and the Chief Operating Officer. Requests for funding greater than $25,000 will require approval of the Executive Committee. Interest on this designated fund account shall accrue to the current year's operating budget. The Leadership Development fund shall begin each budget year with a minimum of balance of $250,000 and a maximum balance of $500,000.

DIVERSITY, EQUITY & INCLUSION:
Annie Fitzsimmons WR Legal Hotline Lawyer went over the process for filing fair housing complaints in WA state. Mia Ives-Rublee presented on Disability Justice and Inclusion, and how REALTORS can advocate for their disabled clients during the homebuying process. The DEI Committee work groups reported on fair housing stories and cultural customs in real estate. Curtis Ambrose presented on CCAR Student Job Shadowing event and the process they developed for working with High School job fairs.
YOUNG PROFESSIONALS NETWORK (YPN) REPORT:
NAR YPN gave an update & discussed YPN Advance in Chicago.There was also a discussion of how to grow the committee and support.
PROFESSIONAL STANDARDS
Susan Mitchell provided an update on the status of the Professional Standards cases. The committee members conducted a mock hearing. The committee also discussed the Professional Standards Course in Feb.

FINANCE COMMITTEE
THURSDAY, APRIL 21


During the Finance Committee meeting, there was a motion to recommend that the Board of Directors approval of the 2023 Budget as submitted. They also reviewed and placed on file the July 31, 2022 unaudited WR and REALTOR® PAC Financial Statements, and reviewed the 2022 budget year-end projections.



ELECTIONS FOR LEADERSHIP
FRIDAY, APRIL 22


Please join Washington REALTORS® as we congratulate and thank the following members for their service to the Association! JOHN BLOM, 2023 FIRST VICE PRESIDENT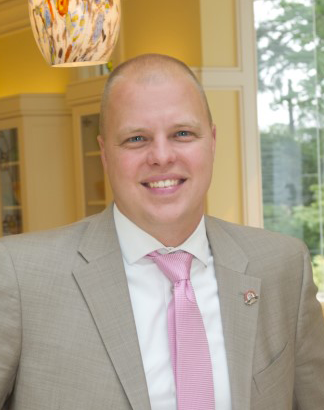 BOARD OF DIRECTORS MEETING
FRIDAY, SEPTEMBER 23RD